Domino Print and Apply has grown a lot in recent years and we see a continued growth in the years ahead. We are continuously recruiting new colleagues to our business, so please stay tuned for a career opportunity that is suited for you.

Knowledge of Print & Apply is of utmost importance for us in order to be able to support our subs and distributors around the world. When recruiting new colleagues, we always make sure that they receive a comprehensive introduction and training.
We are continuing our expansion and are looking for an Electronics Engineer to strengthen our R&D team. You will be working with challenging projects in an international environment.
Domino Print and Apply is currently looking for a Software Engineer, who will be working in project form, in an international environment involving teams and colleagues from other development centers.
Domino Print and Apply are currently looking for an enthusiastic Finance Director who enjoys working in a team within an international environment.

As member of the management team in Domino Print & Apply (DPA), the Finance Director is responsible for ensuring effective financial control across the DPA business and for the implementation of policies, process and procedures that promote and enable delivery of business goals.
At Domino Print and Apply, we are 80 coworkers, all seated in Malmö. We have a good mix of experience along with a strong commitment and a sense of pride to work at Domino Print and Apply. We are growing and have appointed several positions over the past years, and are always interested to get in contact with dedicated persons.
Please contact our Human Resource department if you have any questions.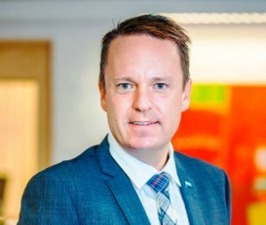 When you apply for a position at Domino Print and Apply AB you agree that we treat your personal information in accordance with Swedish Personal Data legislation (1998:204 PUL) and other applicable laws.